Close to UMN,
Far from Ordinary
Whether you're a Minneapolis novice or veteran, this is where you want to be. Roll out of bed in the morning, throw on your backpack, hop on your bike, and let the city lead the way. At UNCOMMON, everything is close.
Walk

, Bike, or Run

If you're looking to meet new friends, explore Minneapolis, excel in your studies, this is the perfect place to find balance, stay healthy, and thrive.

UNCOMMON Dinkytown is your launch pad: Your morning class, your afternoon lecture, your evening entertainment, all just steps from your front door.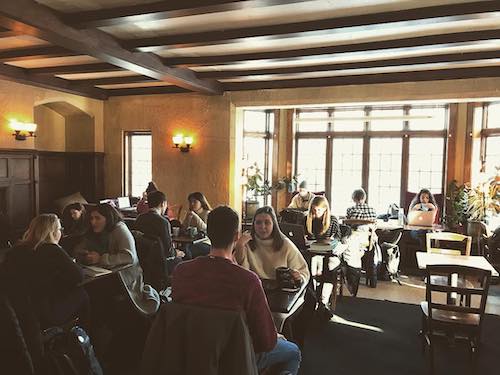 3 min • Walking
Bordertown Coffee
Relaxed non-profit cafe serving ethically-sourced coffee and baked goods.
3 min • Walking
Al's Breakfast
Classic breakfast and lunch diner with an old-school vibe.
3 min • Walking
D.P. Dough
Local chain open late for calzones with diverse fillings.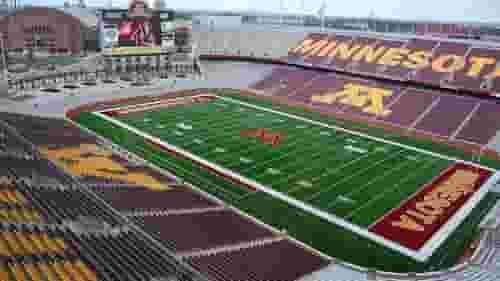 2 min • Biking
Huntington Bank Stadium
Round up your friends and catch a Minnesota Golden Gophers game.
3 min • Biking
University Wellness Center
Exercise, play, restore, learn, and work all in one place for students.
3 min • Walking
Target
Big box department store selling everything you need for your college life.
2 min • Walking
Gray's
Unique spot for homemade pastas, live music, and dancing in an airy space.
3 min • Walking
Varsity Theater
Theater, music, and comedy in an intimate venue with a hip, elegant vibe.
8 min • Biking
The Main Cinema
Independent cinema offering first-run Hollywood movies and art-house films.
3 min • Walking
Left Click Lounge
Premium gaming lounge focused on hosting a wide range of game experiences.
5 min • Biking
East River Flats Park
Park nestled in the city, along the river, with walking paths & picnic areas.
3 min • Walking
The Cove
Casual restaurant offering custom poke & rice bowls, plus Asian-fusion eats.
UMN
Map
Ride down to Einstein Bros for some early morning carbs. Head over to East River Flats Park for lunch and an escape. Then pick up your pup and spend some quality time together at the Franklin Terrace Off-Leash Dog Park for some evening zoomies.